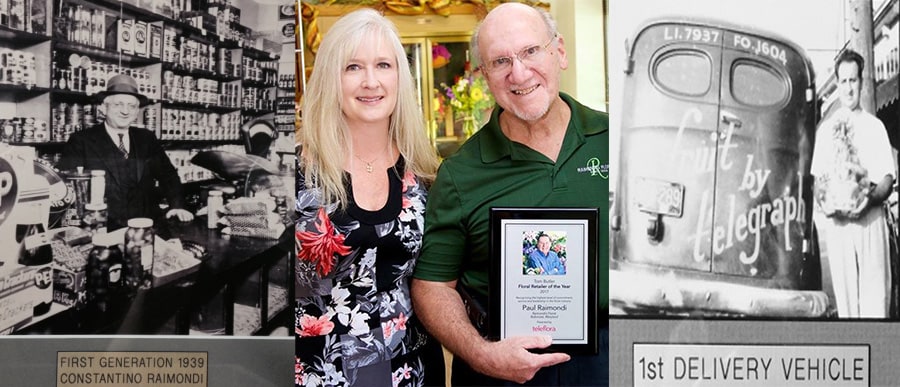 Raimondi's History
I'm very pleased and honored to look back over the years and see how three generations of Raimondi's have guided the company.
My Grandfather, Constantino Raimondi (an italian immigrant), opened a small Italian/American grocery store in 1934 in the Park
Heights neighborhood of Baltimore City, Maryland; selling flowers out of buckets.
His son, Paul Sr., and Paul Sr.'s wife, Stella eventually took over the company. My mother was known as the matriarch
of Raimondi's Florist. Together, they grew the business and advanced the company, offering fruit and gourmet baskets, as well as
a full floral service.
In 1985, my parents retired and my wife Charlene and I were given the opportunity to carry on the Raimondi's family business.
In 1987, my business partner Marie Gaydos joined the company and together we've watched Raimondi's grow into multiple
branch stores and turn into the success it is today. We're now one of Maryland's largest florist and one of the top 50 in the country.
The Raimondi family and staff recognize that we couldn't have achieved what we have without the loyal customers that continue
to support us throughout all these years. Our promise to you is that we'll continue to serve you in the professional manner you've
come to expect from us.
- Paul Raimondi