Name Our Arrangement Contest
Simply come up with the most creative name for this arrangement and you WIN a $50.00 Gift Certificate for Raimondi's Florist & Café.
Submit your Arrangement Name Idea to Kim.Lewis@Raimondisflorist.com
Limit one entry daily per email address.
Contest ends July 6, 2022.
Good luck!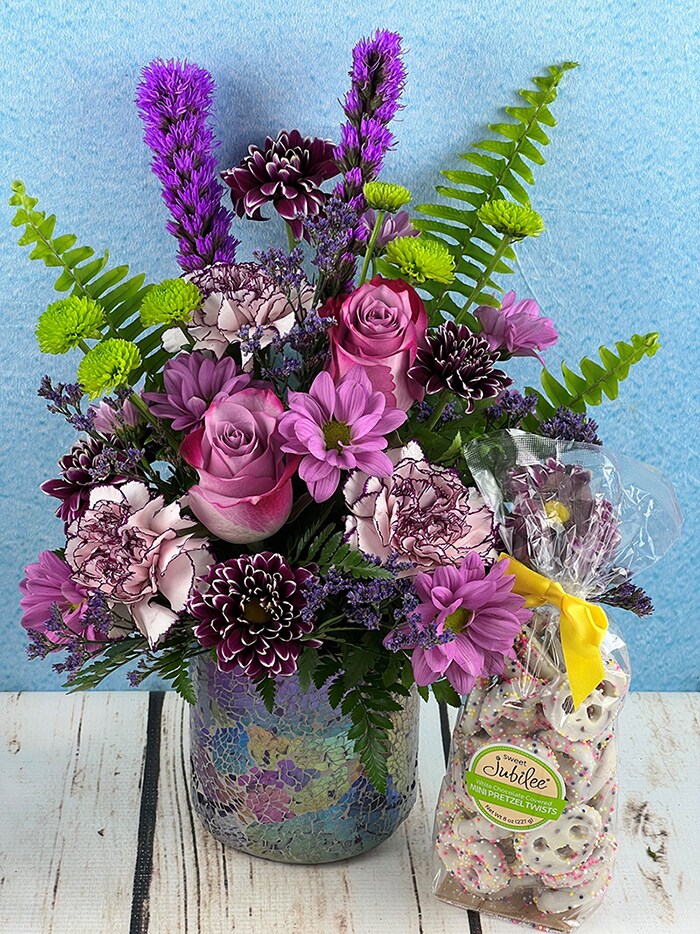 The "Name Our Arrangement" contest invites individuals to name an arrangement that will be featured
in the product lineup for Raimondi's Florist. Contest is open to anyone 18 years or older. One entry per email address per day will be accepted by Raimondi's Florist via email at Kim.Lewis@RaimondisFlorist.com.
Representatives of Raimondi's Florist will review all entries and choose a winner. If the winning name has multiple entries, one winning entry will be selected at random to be declared the winner of the contest.ll decisions are final and not subject to appeal.
The winner will receive a $50 Gift Certificate to Raimondi's Florist mailed to your home.
By agreeing to the contest terms and conditions and submitting an entry you release all current or future claims on the arrangement name provided. You attest the name provided is an original creation and not a copyrighted work. You grant Raimondi's Florist the right to use the name provided on the company's website, social media pages or other printed material or advertisements.You grant Raimondi's Florist permission to use the name specified now and at any point in the future without expectation of payment or royalties.